"...... I have been truly astonished by Stereo Lab. The software .. reverses certain distortions inherent in the geometry of the stylus tracking the groove. Removing this inherent LP distortion has my records, some over 50 years old, sounding cleaner than they ever have before."     - Hamish Norton
"...... Stereo Lab is ... a powerful and fascinating piece of software, worth checking out." - Martin Pipe, October 2019
"...... I've been able to play with Stereo Lab for the better part of the weekend. Its SQ and QS decoding is superb, far superior to the Tate 101A and Sansui Vario-Matrix boxes, respectively. It's also superior to my Adobe Audition decoding scripts. It's just plain fantastic. Well done."     - Doug Steenhuisen
Here's a very brief introduction to the features of the four Stereo Lab versions.
Visit Phædrus Audio for details of hardware to partner Stereo Lab software and
Phædrus Audio's listening room for demonstrations of equalisation and noise reduction using Stereo Lab.
Click here for Support
Noel Keywood's Hi-Fi World Stereo Lab feature



---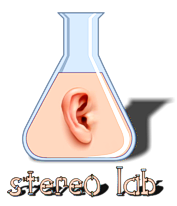 Links
Pspatial Audio Home Page
For all support issues, go here.
For Pspatial Audio sales, email: sales@pspatialaudio.com

---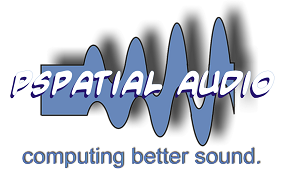 © Pspatial Audio 2015 - 2020. All rights reserved.

Apple Certified Developer. Stereo Lab, Aria 51, Aria 20, Head Space, Groove Sleuth, iLOOP and FRANCINSTIEN T-Sym are trademarks of Pspatial Audio. FRANCINSTIEN and Bride of FRANCINSTIEN (BoF) are trademarks of Phaedrus Audio. Macintosh and the Mac logo are trademarks of Apple Computer, Inc.