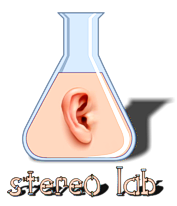 Press page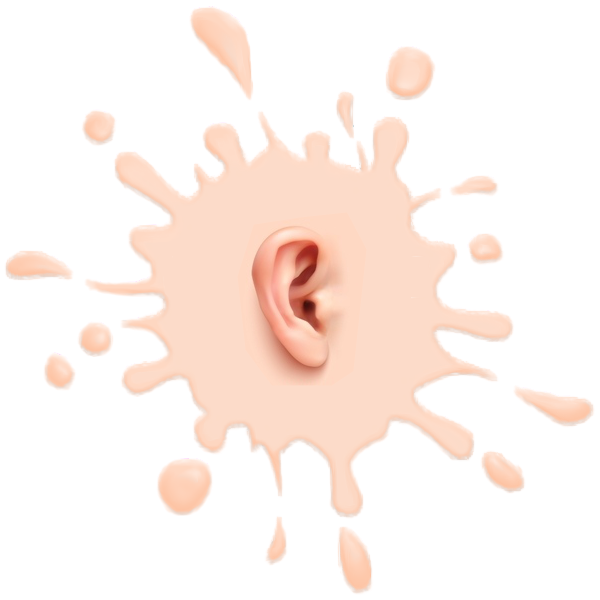 Press Pack for Version 3.0 (Stereo Lab) Release
TEXT OF VER. 3.0 PRESS RELEASE - FOR IMMEDIATE RELEASE
Version 3.0 of Stereo Lab1 Pspatial Audio's high-resolution Macintosh Audio App for music lovers, recording engineers, audiophiles and record collectors is released.
Stereo Lab is available in four models: Home, Phonograph, Tonmeister and Audiophile. In addition there is a limited-duration, free-trial Demo model.
Stereo Lab Home is ideal for the music enthusiast who is eager to recover some of the life from standard, 16-bit digital recordings and make them sound nearer to high-resolution or analogue audio replay. The software also includes Pspatial Audio's un-limiting process, which restores some of the dynamics crushed by over-zealous modern, digital mastering. The Home version further features a stereo to binaural conversion technique for the headphone listener. The process uses head-related transfer functions (HRTFs) and artificial reverberation to give the impression of listening to the original audio via real loudspeakers - even when wearing headphones.
As the name suggests, the Stereo Lab Phonograph is for the record collector. The software includes highly accurate equalisation curves for all shellac and LP records (including acoustic period discs). Stereo Lab also includes several unique noise-reduction options to get the very best out of the disc medium.
All models of Stereo Lab incorporate stereo shuffling: stereo's long lost missing-link without which all stereo recordings are "broken". And all models, except the basic Home model, incorporate the new FRANCINSTIEN T-Sym algorithm. This third-generation stereo-correction process generates corrected left-right signals which compensate for conventional stereo's spatially-aliased sound-sources at high-frequency. The result is a stereo image of unprecedented clarity and solidity.
Stereo Lab Tonmeister is intended for the modern sound engineer. The inclusion of microphone-processing mode allows new approaches to stereo recording and mixing. Stereo tracks, mixes or stems may be rendered into 5.1 (or 5.0/4.0) surround, and the addition full loudness analysis, measurement and adjustment to ITU BS.1770-3 means that the software has very wide application in television, radio as well as in mastering and archiving. Even old mono tracks (or stems) may be rendered into stereo and unique noise reduction algorithms may be applied to recordings on analogue audio or video cassettes with a unique, digital implementation of tape noise-reduction systems.
Stereo Lab Audiophile is the top-of-the-range model and includes all the enhancements and processes included in Home, Tonmeister and Phonograph versions.
Stereo Lab Ver. 3.0 runs on Mac OS X v10.11 or higher and supports multiple uncompressed file formats and FLAC.
---
1
Stereo Lab
was previously branded (in versions below 3.0) as Stereo Sauce.
---
For further information, please contact:
Pspatial Audio T: +44 203 289 1647
E: sales@pspatialaudio.com
Got to the link for more information about Pspatial Audio.
Three high-resolution images of the software are here:
---
Links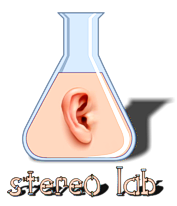 Help Index
For all support issues, go here.
For Pspatial Audio sales, email: sales@pspatialaudio.com

---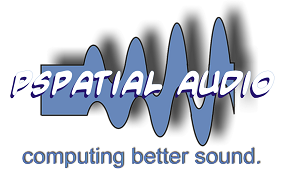 © Pspatial Audio 2015 - 2017. All rights reserved.

Apple Certified Developer. Stereo Lab, Aria 51, Aria 20, Head Space, Groove Sleuth, iLOOP and FRANCINSTIEN T-Sym are trademarks of Pspatial Audio. FRANCINSTIEN and Bride of FRANCINSTIEN (BoF) are trademarks of Phaedrus Audio. Macintosh and the Mac logo are trademarks of Apple Computer, Inc.