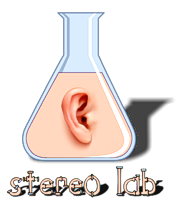 About.....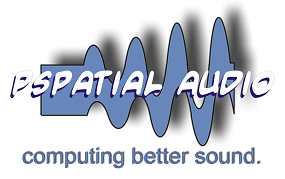 Stereo Lab is written by Alastair MacMaster and Richard Brice.
Alastair
Alastair is a software professional and musician. During the mid-1990s he played bass guitar with the punk rock group Done Lying Down whose reputation for intense, energetic live performances won the group major acclaim in the British music press. The group released two albums and seven singles over the course of their career, three of which were awarded single of the week in NME. They toured extensively and are especially proud of the four BBC sessions they were asked to record by legendary BBC radio presenter John Peel. Alastair now works in the broadcast television.

Richard
Richard invented FRANCINSTIEN stereo image correction back in the 1990s and has continued to pursue a parallel path of professional music making and recording to his career in broadcast television. He continues to be fascinated by spatial audio techniques, from stereo to Ambisonics. He is a published composer of over 300 songs and arrangements and author of several books on audio and television technology and virtual reality.
---
Links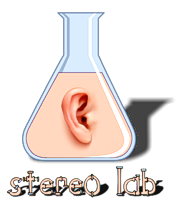 Home page
For all support issues, go here.
For Pspatial Audio sales, email: sales@pspatialaudio.com

---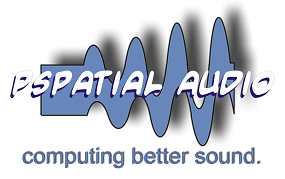 © Pspatial Audio 2015 - 2020. All rights reserved.

Apple Certified Developer. Stereo Lab, Aria 51, Aria 20, Head Space, Groove Sleuth, iLOOP and FRANCINSTIEN T-Sym are trademarks of Pspatial Audio. FRANCINSTIEN and Bride of FRANCINSTIEN (BoF) are trademarks of Phaedrus Audio. Macintosh and the Mac logo are trademarks of Apple Computer, Inc.