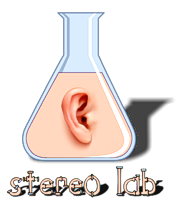 Blumlein's Historic PATENT SPECIFICATION. No: 394,325
Improvements in and relating to Sound-transmission, Sound-recording and Sound-reproducing Systems.
Reproduced here is Blumlein's original patent specification (number 394,325), with an incredible sixty claims (it was normal to have half-a-dozen at the time!).


---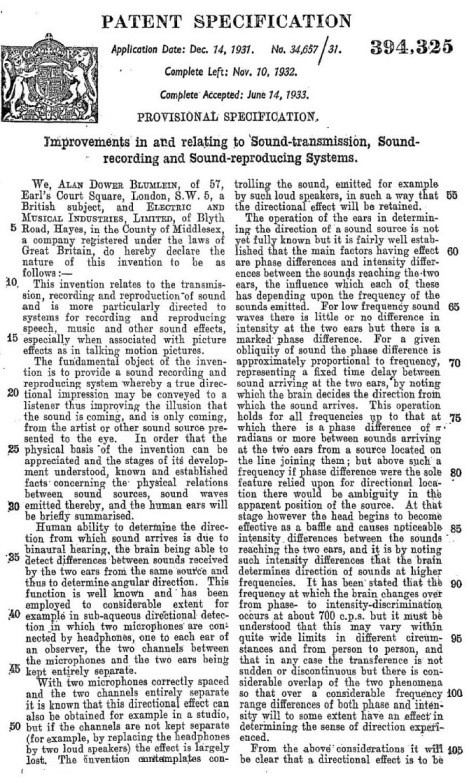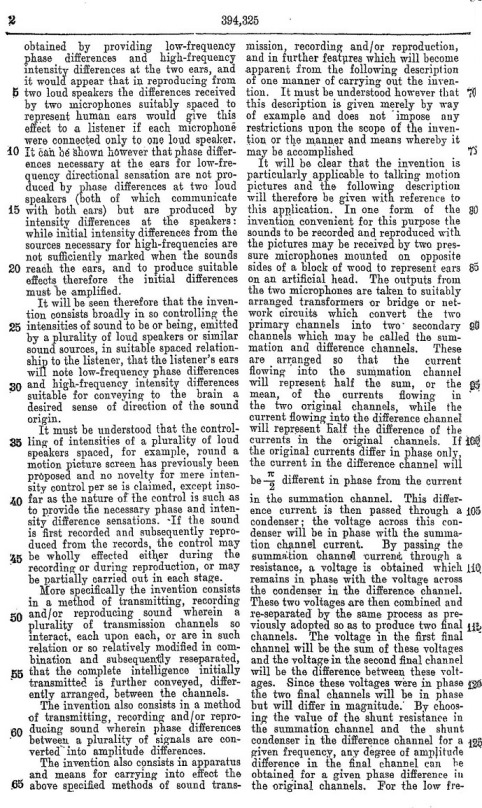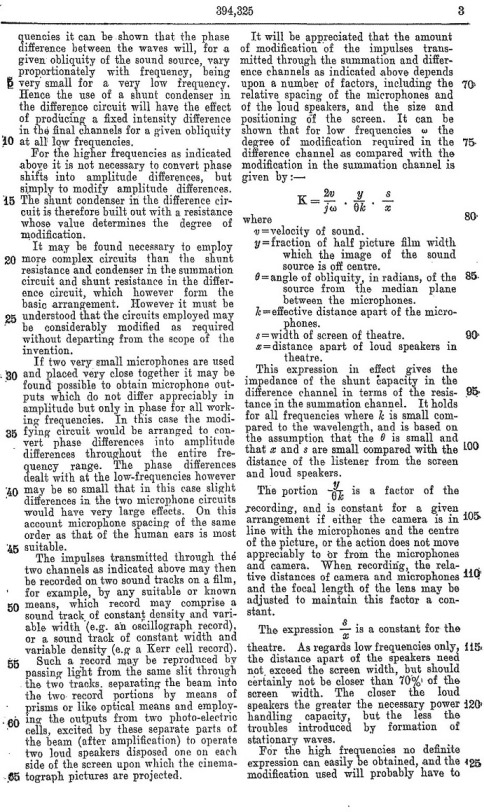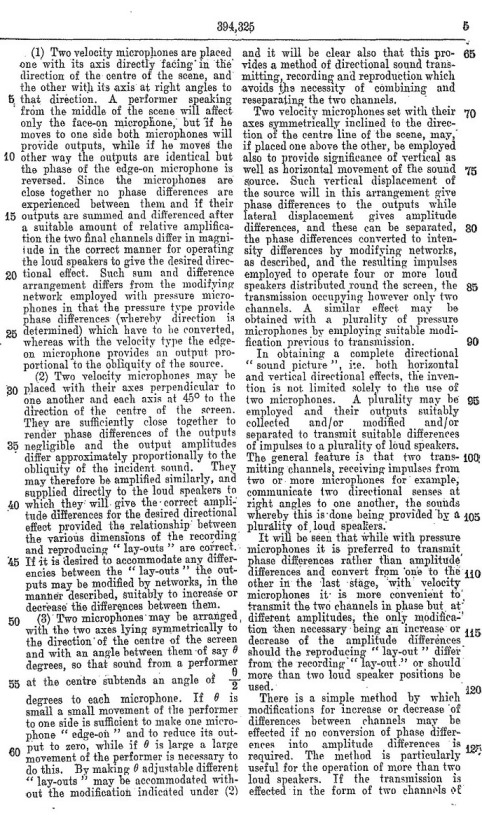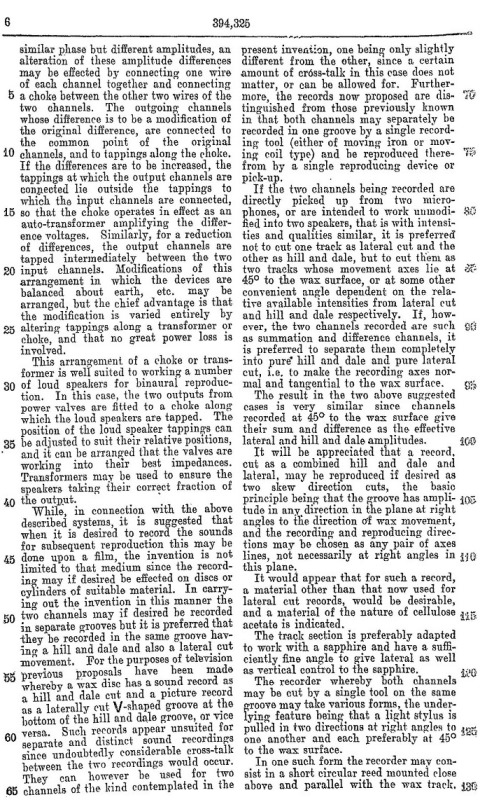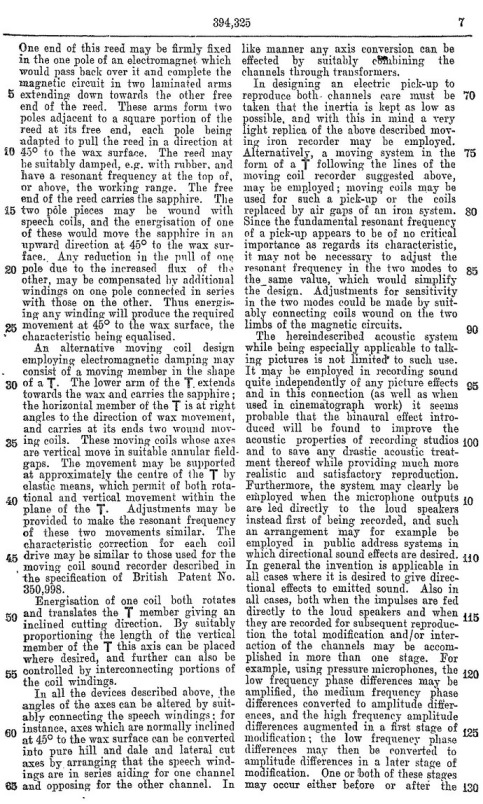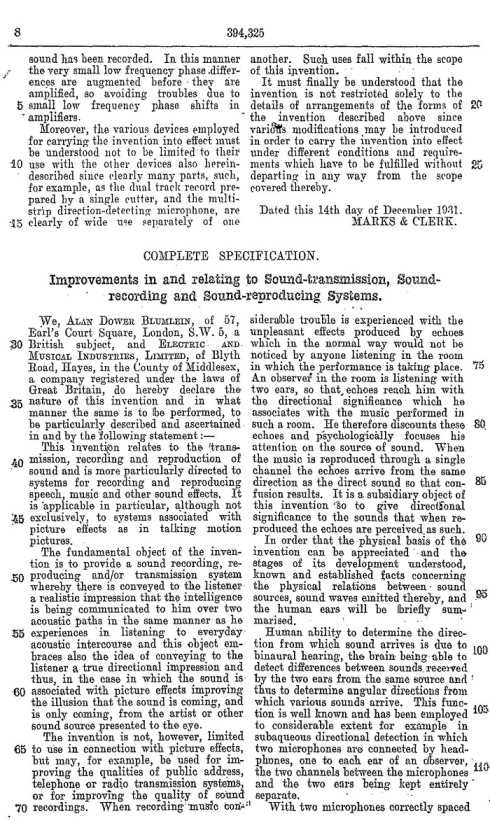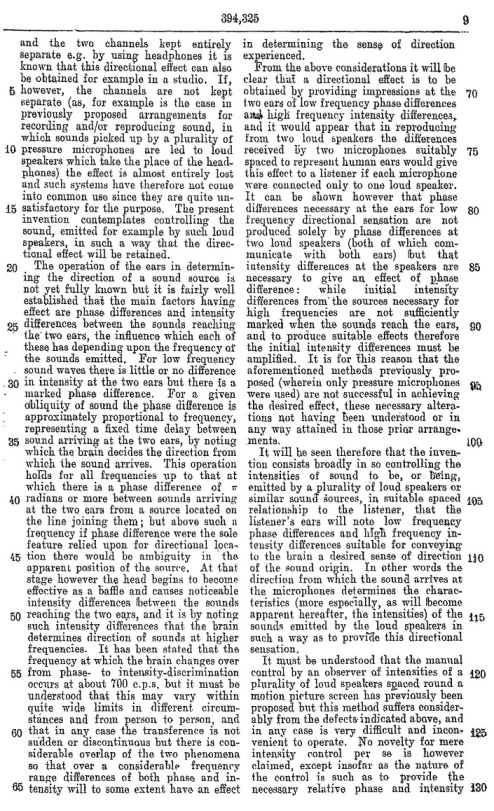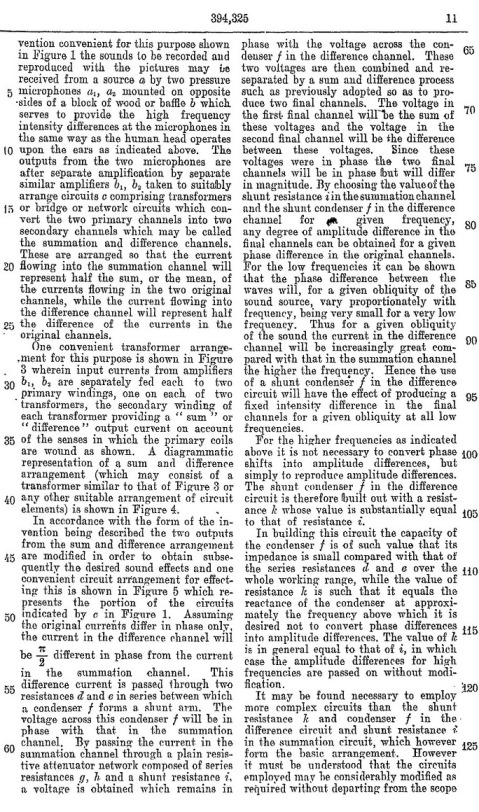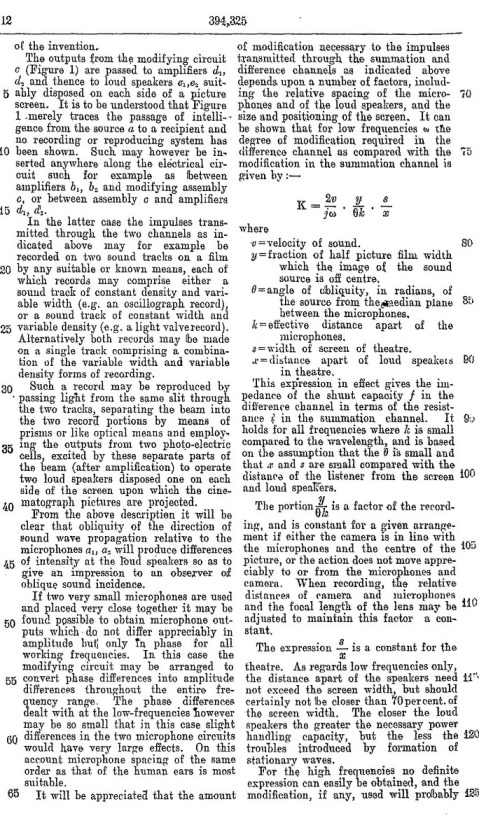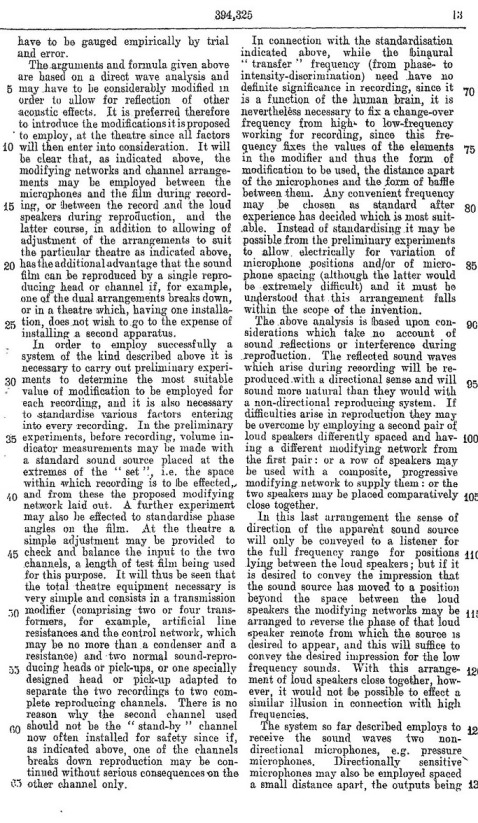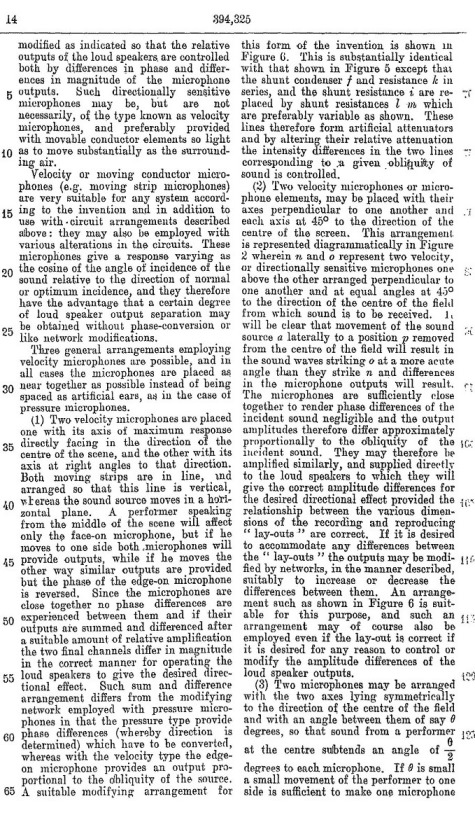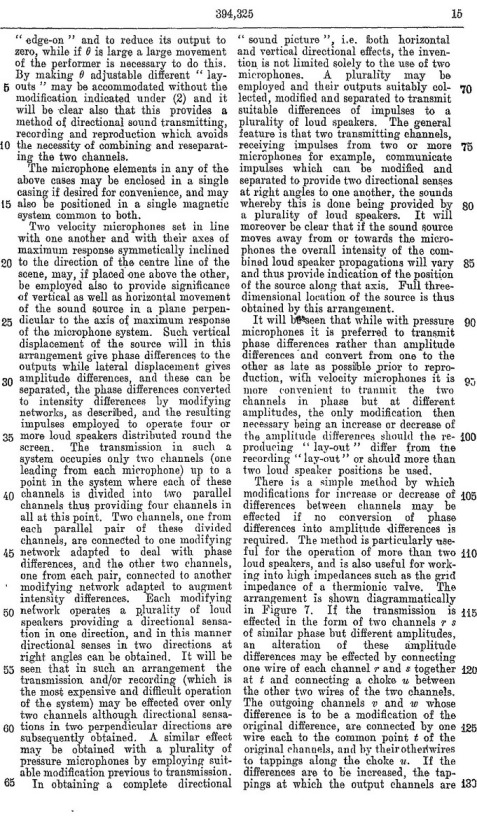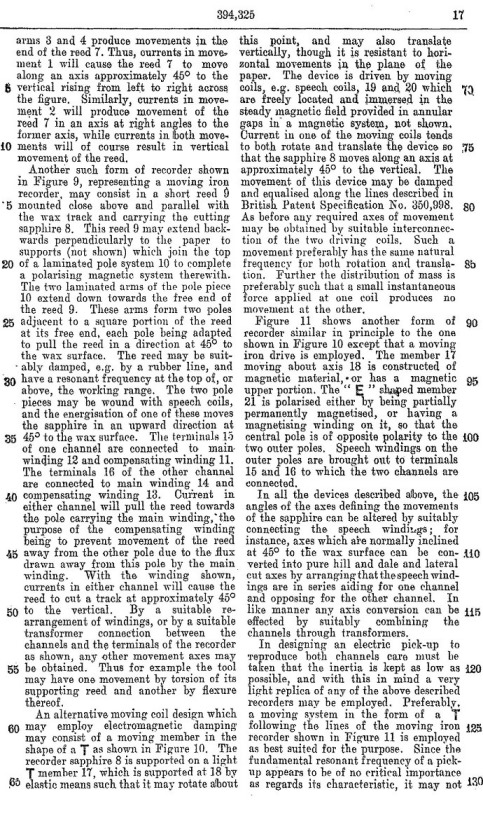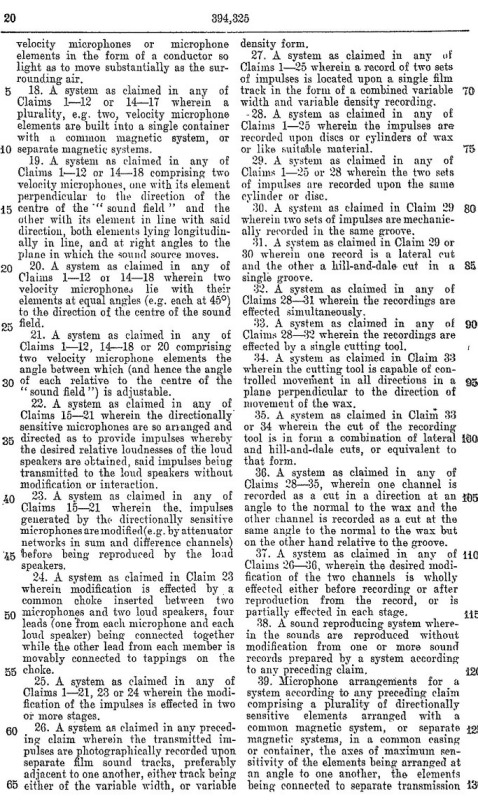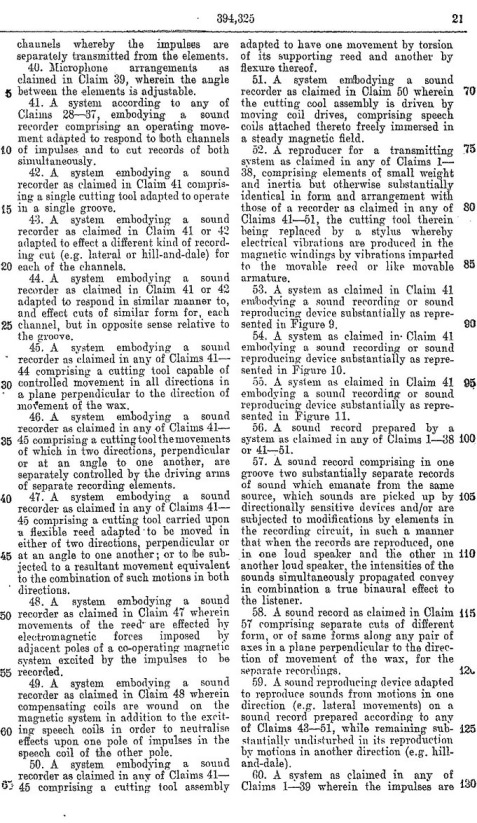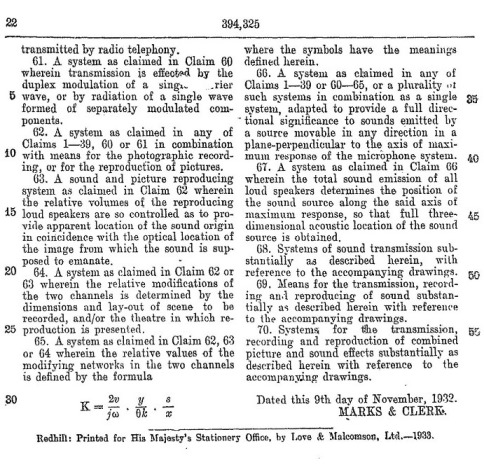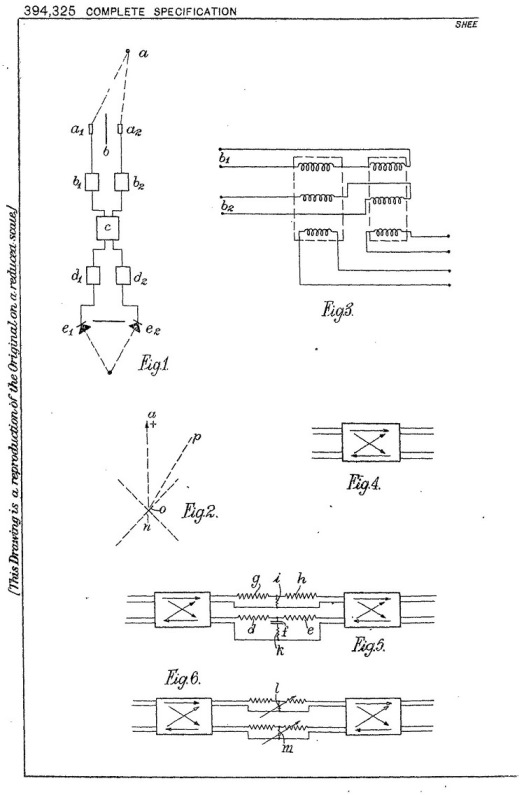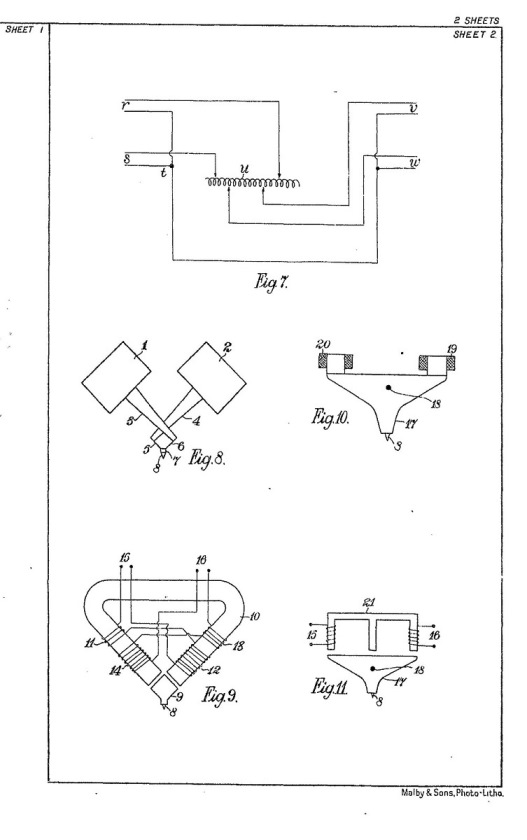 ---
Links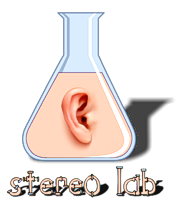 Home page
For all support issues, go here.
For Pspatial Audio sales, email: sales@pspatialaudio.com

---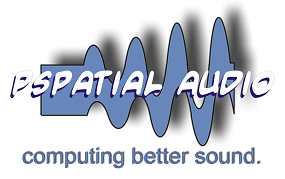 © Pspatial Audio 2015 - 2020. All rights reserved.

Apple Certified Developer. Stereo Lab, Aria 51, Aria 20, Head Space, Groove Sleuth, iLOOP and FRANCINSTIEN T-Sym are trademarks of Pspatial Audio. FRANCINSTIEN and Bride of FRANCINSTIEN (BoF) are trademarks of Phaedrus Audio. Macintosh and the Mac logo are trademarks of Apple Computer, Inc.