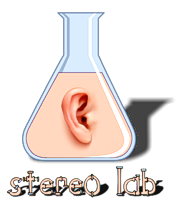 Licencing and Upgrading
---
Stereo Lab - SOFTWARE END USER LICENCE AGREEMENT
This Software End User Licence Agreement is a legal agreement between PSPATIAL AUDIO and the individual or entity accepting this Agreement ("you").
The Stereo Lab software tools, all updates, modifications and enhancements to these tools, as well as any associated printed and online or downloadable documentation (the "Software") are supplied by PSPATIAL AUDIO and your use of them is subject to the Agreement.
Please read this Agreement carefully before downloading or using the Stereo Lab software tools. If you download or use the Software, you will be bound by the terms of this Agreement. If you do not or cannot agree to the terms of this Agreement, do not attempt to download or use the Software.
LICENSE
The Software allows you to convert audio files existing in certain file formats into corrected, enhanced or converted audio files.
PSPATIAL AUDIO develops and makes this Software available for the purpose of allowing musicians, music producers, recording engineers and record and music collectors to correct for inadequacies in standard, stereo audio recordings, to convert or decode or enhance digital recordings from various media, to correct for microphone arrangements, and to allow equalisation of recordings of gramophone (phonograph) records.
PSPATIAL AUDIO grants to you a revocable, non-exclusive, non-assignable, non-sublicensable and non-transferable licence to download, install and use the Software on a server or personal computer solely for these purposes. Any commercial use of this software outside of the authorised purposes requires a separate agreement with PSPATIAL AUDIO.
RESERVATION OF RIGHTS
All rights not expressly granted to you are reserved by PSPATIAL AUDIO.
NO ILLEGAL USE
The Software may be used only for lawful purposes and in a lawful manner, and you agree to comply with all applicable laws and regulations including compliance with copyright laws. PSPATIAL AUDIO may investigate any reported violation of its policies and take any action it deems appropriate, including terminating your licence to use the Software without notice.
NO WAIVER
PSPATIAL AUDIO's failure to enforce the strict performance of any provision of this Agreement will not constitute a waiver of PSPATIAL AUDIO's right subsequently to enforce such provisions or any other provisions of this Agreement. No waiver of any provision of this Agreement shall be effective unless in writing.
ENTIRE AGREEMENT AND SEVERABILITY
This is the entire agreement between PSPATIAL AUDIO and you regarding the Software and supersedes all prior understandings regarding such subject matter. If any term or condition of this Agreement is deemed invalid, void, or for any reason unenforceable, that part will be deemed severable and will not affect the validity and enforceability of any remaining term or condition.
---
Links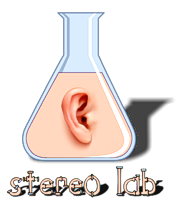 Home page
For all support issues, go here.
For Pspatial Audio sales, email: sales@pspatialaudio.com

---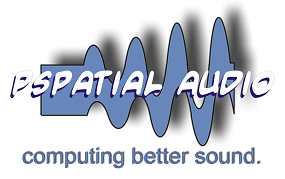 © Pspatial Audio 2015 - 2020. All rights reserved.

Apple Certified Developer. Stereo Lab, Aria 51, Aria 20, Head Space, Groove Sleuth, iLOOP and FRANCINSTIEN T-Sym are trademarks of Pspatial Audio. FRANCINSTIEN and Bride of FRANCINSTIEN (BoF) are trademarks of Phaedrus Audio. Macintosh and the Mac logo are trademarks of Apple Computer, Inc.