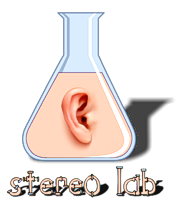 Main Screen
Stereo Lab
is a stand-alone application. At present only available for the Apple platform. The UI is very simple and includes help callouts wherever explanation is required.
The following files types are supported: WAV, .AIFF, .AIFF-C. and FLAC.
To process files, simply drag uncompressed audio files onto the interface and have them converted according to the process selected in the stereo enhancement and post process windows, or in the Settings dialogue.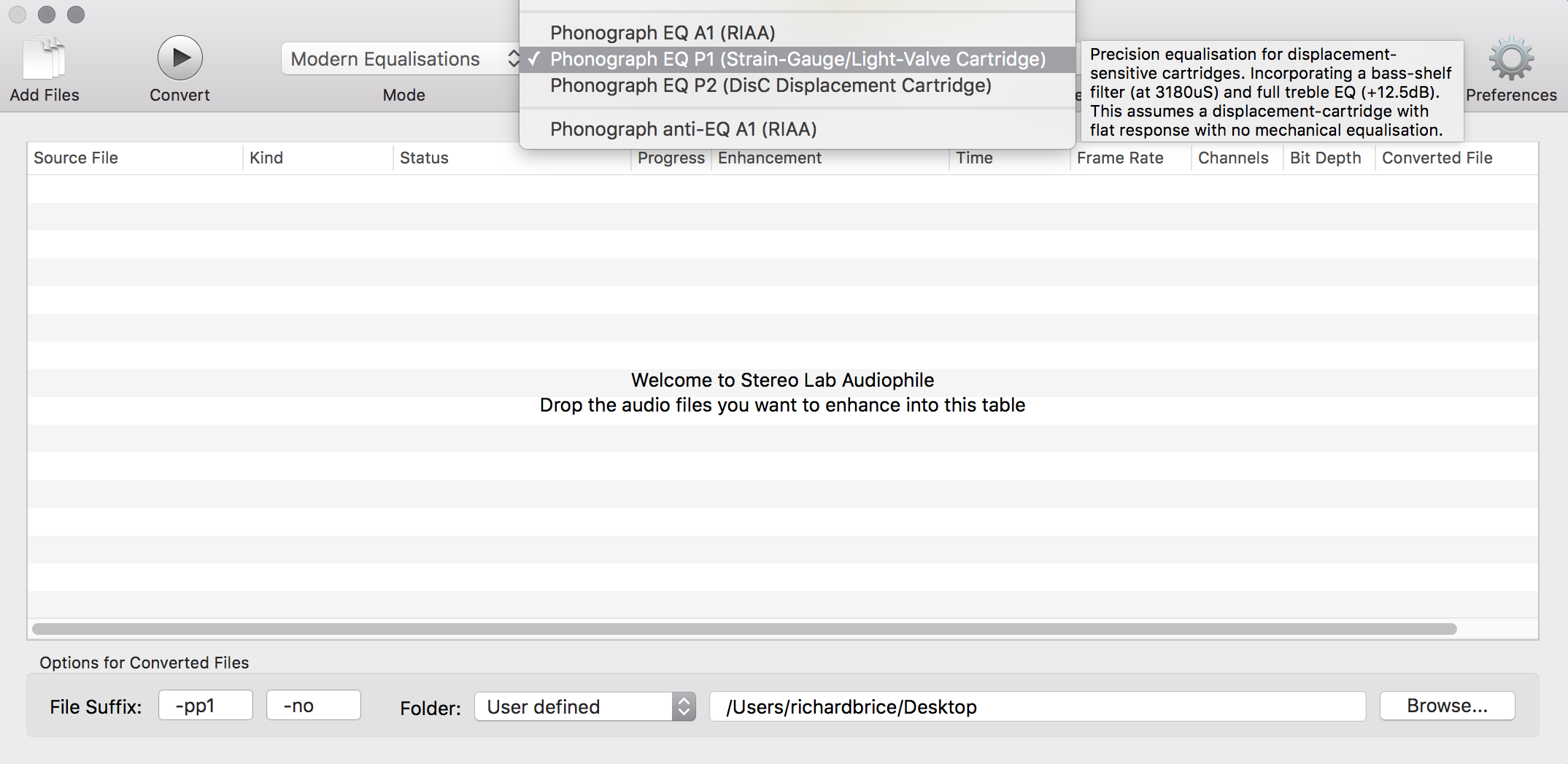 Main screen of Stereo Lab
The software includes the capacity to convert whole CDs by simply dragging the disc contents to the interface so that entire music collections may be processed swiftly and efficiently.
The destination of the converted files is configured in the lower window and, if desired, converted files are renamed with user definable suffices. By default suffices are attached to aid with media management, although Stereo Lab also includes metadata (the "FRAN" chunk) in the file header to warn against multiple conversions of the same file (see here for more information on "FRAN" chunk metadata.)
Previewing converted files
It is possible to audition any converted file directly from the application by right clicking on the file as it appears in the main window. This is invaluable when comparing different conversions; for example of different phonograph equalisations.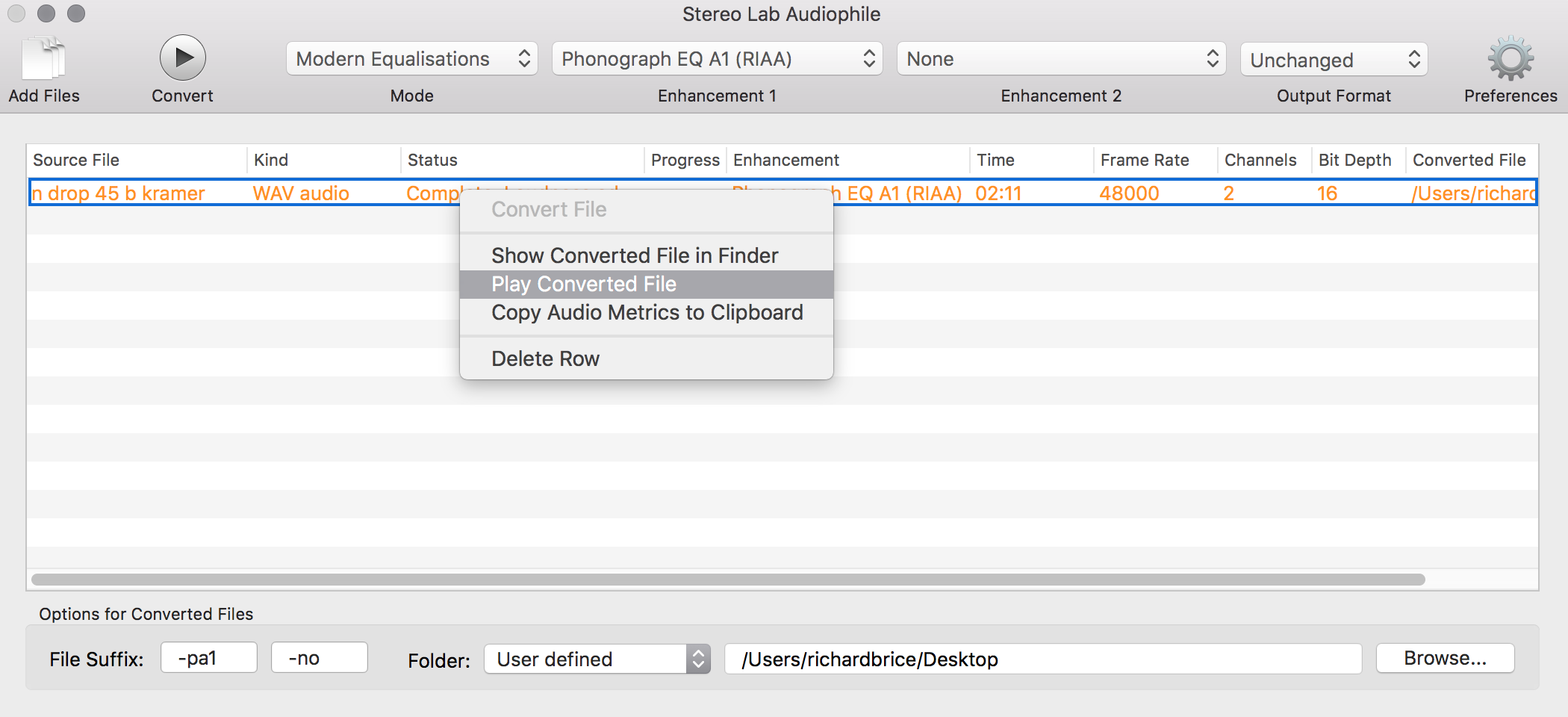 ---
Links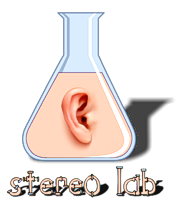 Home page
For all support issues, go here.
For Pspatial Audio sales, email: sales@pspatialaudio.com

---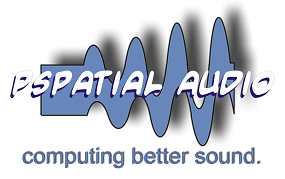 © Pspatial Audio 2015 - 2020. All rights reserved.

Apple Certified Developer. Stereo Lab, Aria 51, Aria 20, Head Space, Groove Sleuth, iLOOP and FRANCINSTIEN T-Sym are trademarks of Pspatial Audio. FRANCINSTIEN and Bride of FRANCINSTIEN (BoF) are trademarks of Phaedrus Audio. Macintosh and the Mac logo are trademarks of Apple Computer, Inc.