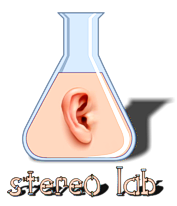 Effective mass
You don't have to read much about tonearms and phonograph cartridges to come across the term effective mass. What does it mean?
This short page is a précis of a longer article written by Shure's erstwhile chief engineer Roger Anderson.¹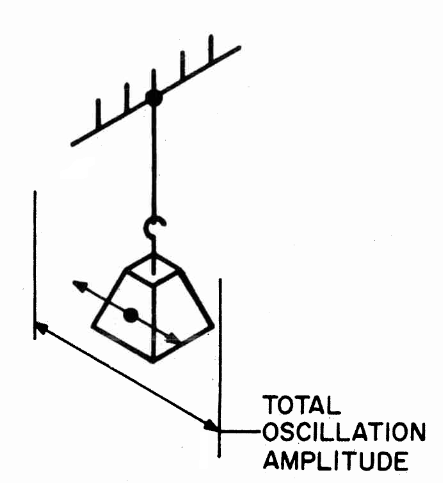 Imagine a 1kg weight hanging from a long string. Now move the weight back and forth over a fixed distance (10cm, for instance). For a one-second oscillation, only a mild force is required, but the maximum force required will be in direct proportion to the square of the number of oscillations per second. In other words, 100 oscillations per second will require 10,000 times more force than one oscillation per second.
Consequently, forces which are insignificant at one frequency may well be overwhelming at a higher frequency. The maximum force (F) required to oscillate a mass with simple sinusoidal motion may be calculated from the formula,
  F = k.m.a.f²
where: f equals oscillation/sec, a equals total amplitude, k is just a constant, and m equals mass.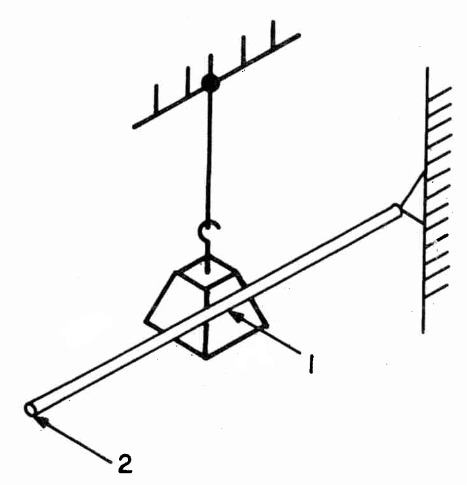 This formula gives the force required when the force is applied directly to the weight However, the force requirements may change drastically if a mechanical system is interposed between the driver and the weight.
The second diagram shows the weight driven through a lever system whose own weight we'll ignore for the moment. At point 1, the mass obviously looks to the driver like 1kg (just as it did in the first diagram). But the situation is more complicated at point 2.
We can analyse the situation point 2 by rearranging formula above in terms of mass (rather than force),
  m = F ⁄ (k.a.f²)
Let us designate conditions at point 1 with the subscript then,
  m1 = F1 ⁄ (k.a1.f²) and,
  m2 = F2 ⁄ (k.a2.f²)
(We don't need a subscript for k and f because they are the same in both equations.)
Because F is transformed by a 2:1 lever, F2 will be ½ F1 and a2 will be twice a1. Substituting, we get,
  m2 = (F1 ÷ 2) ⁄ 2. (k.a1.f²) or,
  m2 = F1 ⁄ 4. (k.a1.f²)
Consequently driving the mass through a 2:1 lever decreased the effect of the real mass m1 to ¼ of its former value at point 2. The apparent reduction of mass m due to the lever gives us an effective mass when the mass is referred to point 2 via the lever.
We can calculate equivalent mass of the moving system referred to the stylus tip meff by dividing the sum total of the inertial moments of the vibrating element around the support point by the square of the distance from the stylus tip to the support point: where I is the moment of inertia and L the distance to the support point.
  meff = Σ I ⁄ L²
This is true of the effective mass of a tonearm, or the effective mass of the moving armature in a phono cartridge (see side panel).