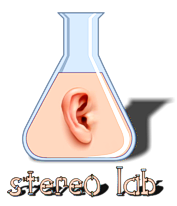 Mach ONE noise reduction
Good belt-drive and direct-drive turntables are more than adequate to ensure their intrinsic mechanical noise will not contribute significantly to the needle-drop noise. Both types face a common enemy: low-frequency noise imprinted in the record grooves themselves.
The speed stability of the lathe is achieved by massive moving parts which put a great demand on the bearings which support them. It has been possible to produce the main load supporting bearing in the reproduction turntable with a level of rumble performance better than that achievable in the lathe for many years. Thus we can say that the lower bound of rumble performance is set by the lathe and is imprinted forever in the medium itself.
In short, wideband, vertical-component noise is present on all records. It is due to rumble in the bearings which carry the heavy platter of the recording lathe, see panel (right).
Mach ONE
Recalling that cutting an acetate is fundamentally an industrial machining job, we call the vertical noise component extending from very low frequencies to around 200Hz, machining noise and name the noise reduction, Machine Orthogonal Noise Elimination or Mach ONE.
Much more information is given here. The rest of this page is devoted to audio demos of the Mach ONE noise reduction process.
Here are two audio demos from discs of recordings made in from 1964, Prokofiev ballet music to Romeo and Juliet Philharmonia Orch' under Efrem Kurtz (which we have on a later LP EMI ESD7151 Matrix 2YEA.7427). First a section between two tracks. First with no processing and (after the beep) with Mach ONE processing.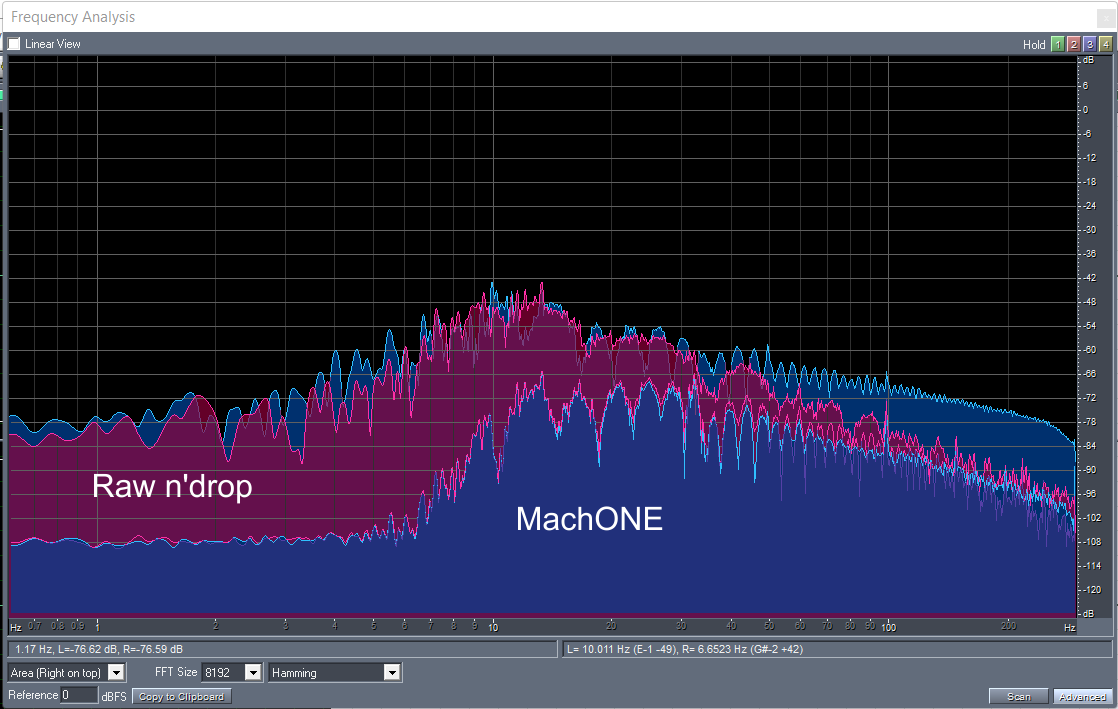 Note, you are listening for rumble here, so don't listen just with your PC 'speakers: use headphones or decent monitors.
The second demo is of the track noise alone (no modulation). Once again, first with no processing and second with Mach ONE engaged. The level is greatly exaggerated to make the comparison easier to hear.


And for those of you who only have PC loudspeakers to listen, here is a two-octave pitch shift of the last demonstration. First part, unprocessed rumble: second part, processed with Mach ONE. A short tone separates the two.
How to use Mach ONE
Mach ONE
(Machine Orthogonal Noise Reduction) is configured by ticking the relevant option box in the phono settings dialogue. The spectrogram (above) shows the noise reduction relative to the raw-vinyl needle-drop. It may also be involked as a stand-alone process.
Measuring the rumble performance according to DIN(A) or NAB, the unweighted rumble signal improves by 10dB to 18dB depending on the test disc employed.