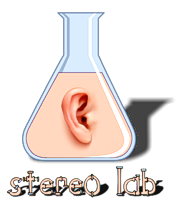 Head Space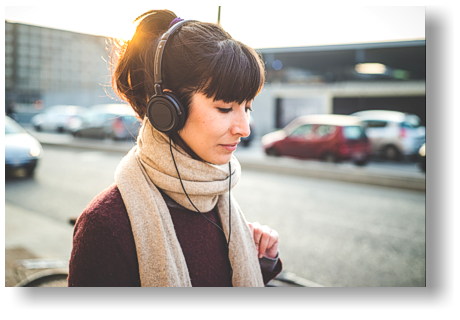 Stereo Lab Head Space
turns the concept of Blumlein's original Shuffler circuit back to front and produces binaural signals from standard stereo (loudspeaker) signals. The implementation employs a generalised HRTF (Head Related Transfer Function) such that the signals in the headphones would be those from a perfect pair of loudspeakers in an anechoic environment. In a parallel process, the audio is fed into a stereo room reverberator, to simulate the acoustic environment. The result is an experience of greatly enhanced clarity with the miniature band or orchestra leaving the confines of the head and seeming to come from loudspeakers in a real acoustic space. (In the algorithm the acoustic is of a small, studio control room.)
The Head Space process survives subsequent audio compression so, given that so many people listen to their music on headphones these days Stereo Lab Head Space gives the opportunity to generate versions of your music collection suitable for downloading to your solid-state portable player.
Note that, being based on HRTFs and reverberation, some recordings can take on some colouration when treated by the Head Space algorithm (as, in fact, they would do in real life!). If this isn't desired, try Aria 20 as an alternative treatment. This too is available in all versions of Stereo Lab.

---
Links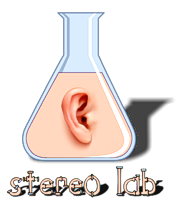 Home page
For all support issues, go here.
For Pspatial Audio sales, email: sales@pspatialaudio.com

---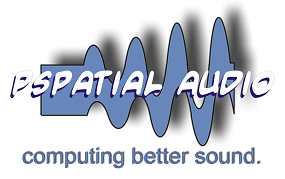 © Pspatial Audio 2015 - 2020. All rights reserved.

Apple Certified Developer. Stereo Lab, Aria 51, Aria 20, Head Space, Groove Sleuth, iLOOP and FRANCINSTIEN T-Sym are trademarks of Pspatial Audio. FRANCINSTIEN and Bride of FRANCINSTIEN (BoF) are trademarks of Phaedrus Audio. Macintosh and the Mac logo are trademarks of Apple Computer, Inc.